1) It will surprise no one that on Wednesday I got the pier a whisper before 8 AM for the 9 AM ferry - and I was not the first person in line. The trip is usually a solitary one for me unless I know people on board, so ending up in absorbing conversation for over an hour with a Gentleman of Close to My Age who shared my banquette started my day out right.
2) I took Hochmina to lunch at Tubular, where the town crier was actively going through his song-and-dance routine (a novelty for me) featuring "It's a Grand Old Flag."
3) Shopping! At my beloved Tim's Used Books I found the perfect summer read, as I have so often. This summer it's Olivia de Haviland: Lady Triumphant, a new biography.
4) A great big ol' NAP.
5) In the evening we were nine around the table at Hochmina-sur-Mer for steak, grilled zucchini, pilaf, and conversation.
6) Independence Day proved that my rhythm is simply not P'town's. I was irretrievably awake at 6:30 AM. And all I did with that time was futz around on the internet - nothing useful.
7) After browsing through some of the galleries, I ended up watching the Fourth of July parade from under a storefront awning in the East End. Lots of bunting, municipal vehicles, and heavy bass on the soundtrack.
8) One the housemates at Hochmina-sur-Mer told me that the frosé was passé, and that this season's new cocktail was the fraperol at ye PyePye's in the East End. So I ducked in there after the parade to sit at the bar for lunch. A fraperol is essentially a slushie made out of Aperol spritzes - and it's heavenly.
8a) Y'know what else is heavenly? Their chocolate cream pie! Om nom nom.
9) I slept like the dead until well after 5 PM. I spent the early cocktail hour drinking ice water with Hochmina on the deck, in a state of complete contentment.
10) After dinner, I sallied forth to see the fireworks. But first I ran into two different friends, neither of whom I'd seen in a very long time. The first was up for the day with a friend of his and the second had some surprising gossip for me. Let's just say that professional change in the air much more widely that I'd thought!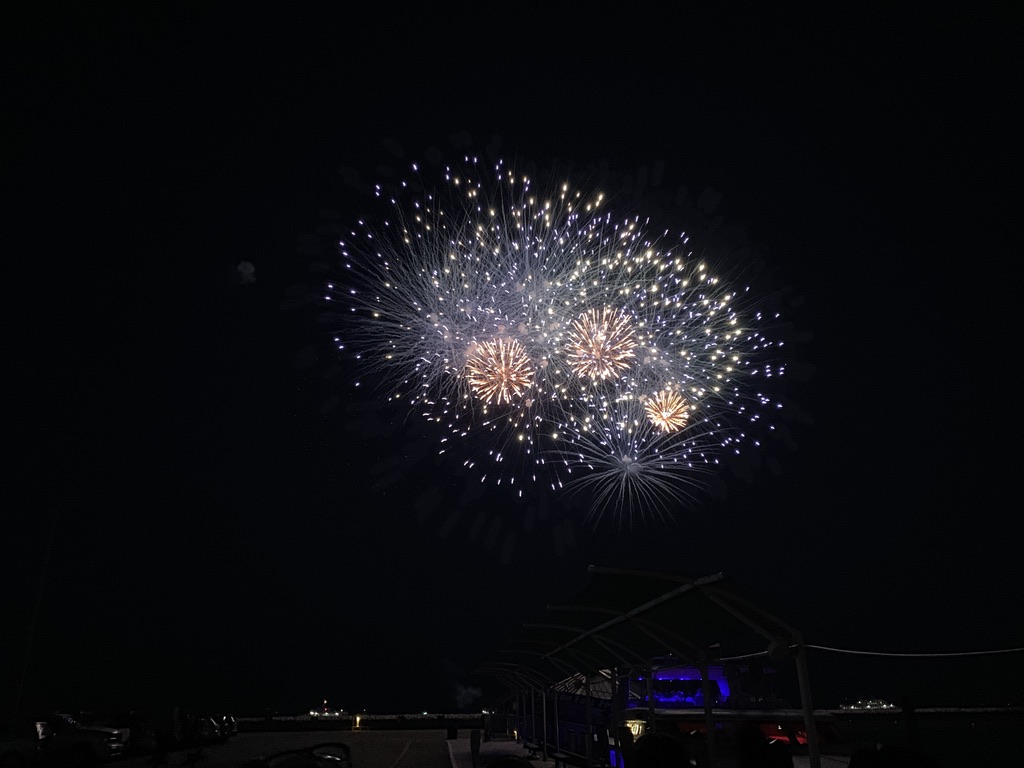 11) Without even trying hard, i drifted among the crowd to the front of McMillan Pier and had a splendid view of the fireworks.
12) Now let's see what happens between now and Sunday.